Ubud is definitely one of my favourite places in the world and everytime I go there I feel like home. Ubud is a mix of cultures and experiences. It looks messy and cahotic at a first glance but if you go under the surface it's an amazing and unforgettable experience. 
Ubud represents the mecca of the Balinese Hinduism and is a prime place where you can discover and experience the Balinese tradition at its core. At the same time a Ubud is one of the most avant-garde places in terms of new and break through spiritual trends. Ubud is the perfect example where the old and new world perfectly co-exist and get the benefit from each other. 
Ubud is the place to go if you want to do yoga in great and unbelievable locations (i.e. in the middle of a tropical forest). Yoga Barn is definitely an institution for yogis and a must go if you like yoga. Retreats are another great option you can experience. 
Ubud offers a many cultural activities and we recommend taking a cooking class, enjoy yoga classes, indulge in spas/retreats (massages are amazing) and see the following tourist attractions:
Kajeng Rice Fields Walk

Ubud Traditional Art Market – Ubud has a wide offer in terms of art galleries

Saraswati Temple

Gunung Lebah Temple

Goa Gajah

Pura Dalem Bentuyung Temple

Sacred Monkey Forest Sanctuary (only if you are not scared of monkeys)
For a day trip, we would recommend:
Jatiluwih Rice Terraces (UNESCO heritage)

Tegallalang Rice Terraces, Pura Tirta Empul, Pura Gunug Kawi

A tour of the food market early in the morning - not the best of Indonesia but definitely one of the best in Bali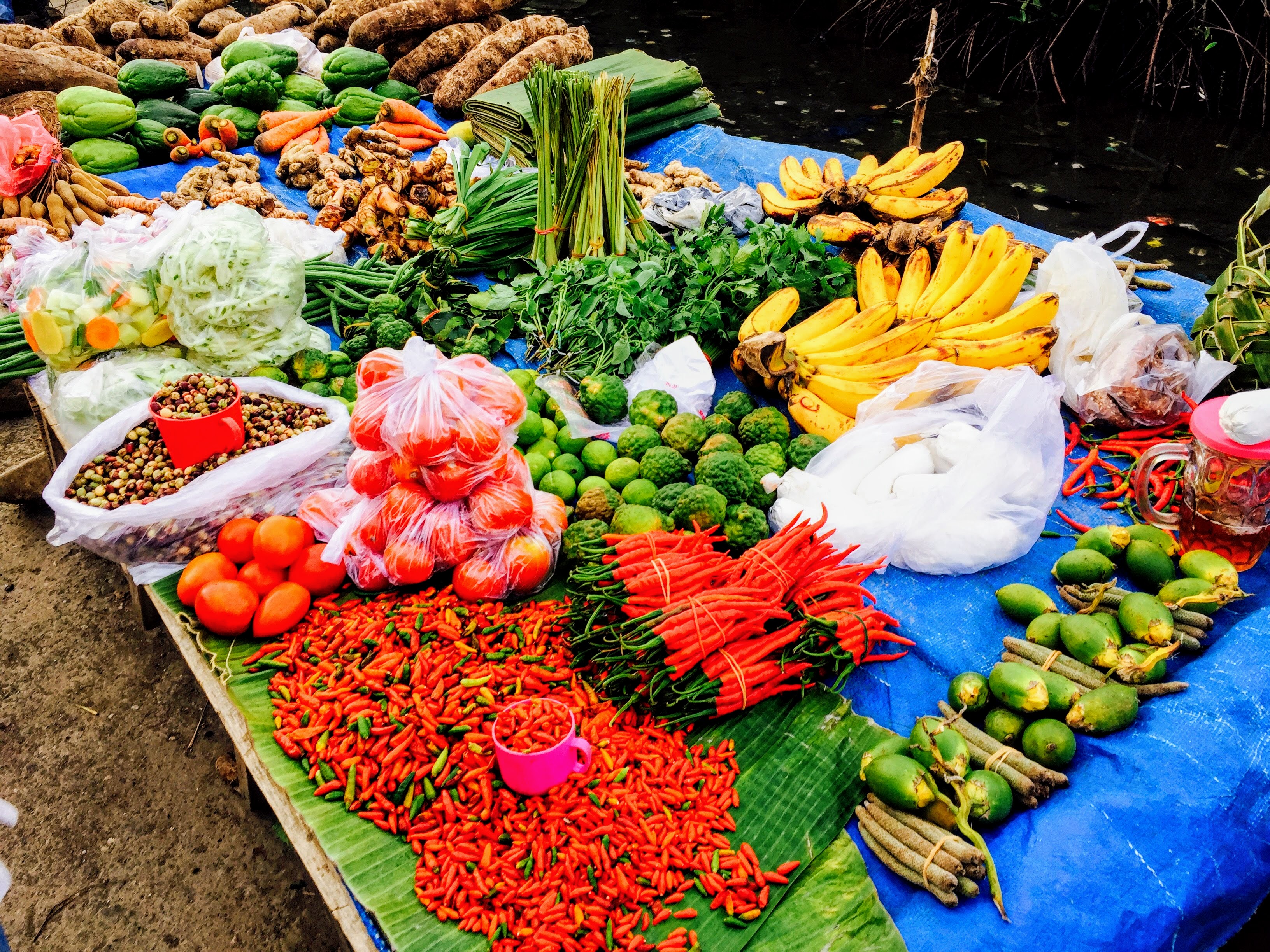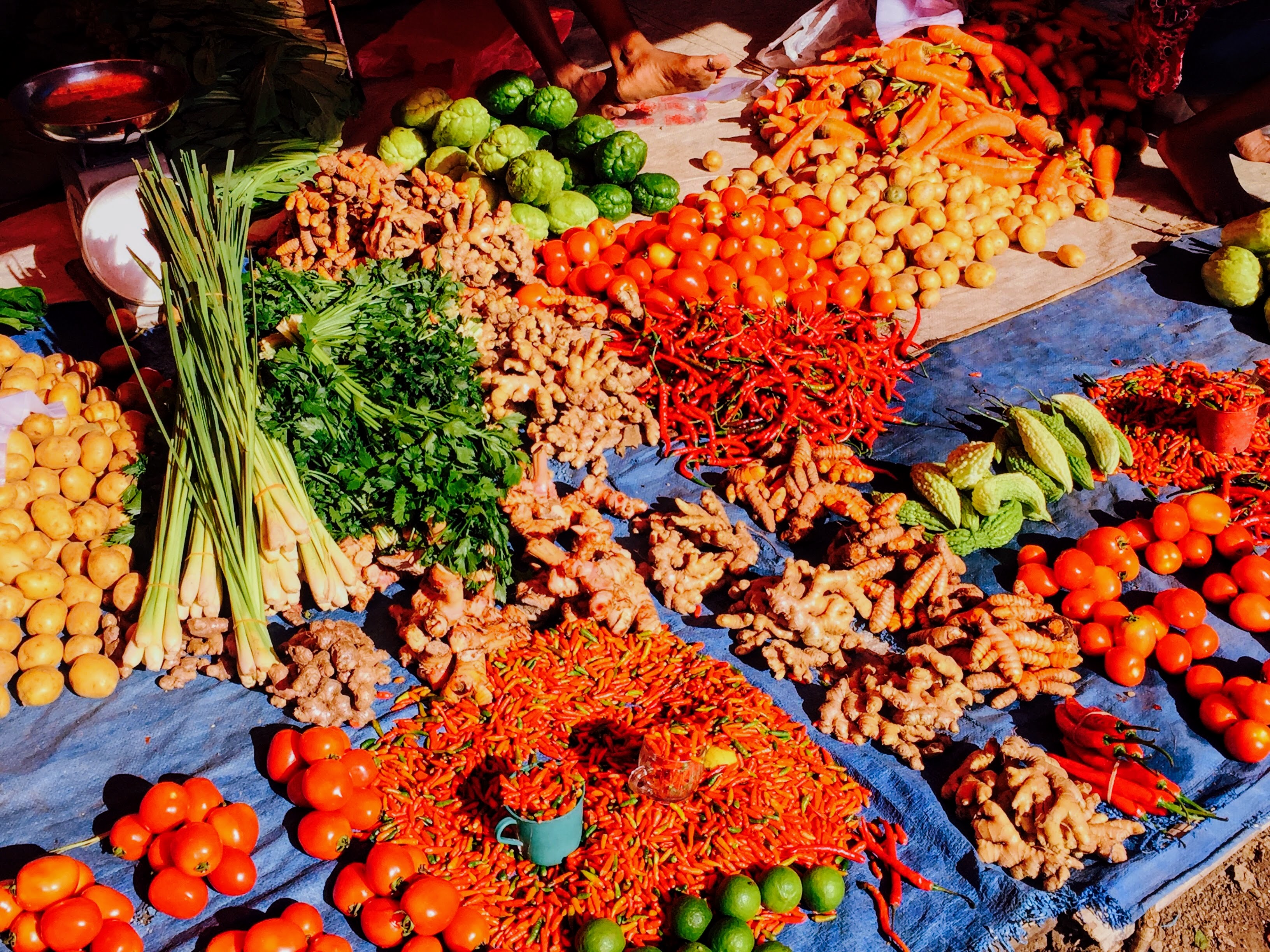 Where to eat
Breakfast/brunch/lunch
Alchemy
THE vegan institution of Ubud!
The best place in Bali for raw vegan desserts: all the flavors are well balance and light.
Worth trying the medicinal soups which are their specialty. You can also create your breakfast and lunch bowl (great assortment of salads, organic grains, vegan proteins).
8.5/10
Yellow Flower
Hidden gem with a stunning landscape view!
It's a family led business with organic dishes and has a large selection in the menu which includes also chicken and meat, although still mainly vegan/vegetarian. 
Don't miss the smoothies, acai bowls, raw cakes, curries, sweet and savory pancakes! They are to die for!
My mum and I discovered it by chance for the first time while going for a ride in the outside Ubud's city center. There's a fascinating 10 min walk amongst local lodges and small temples on the way.
8.5/10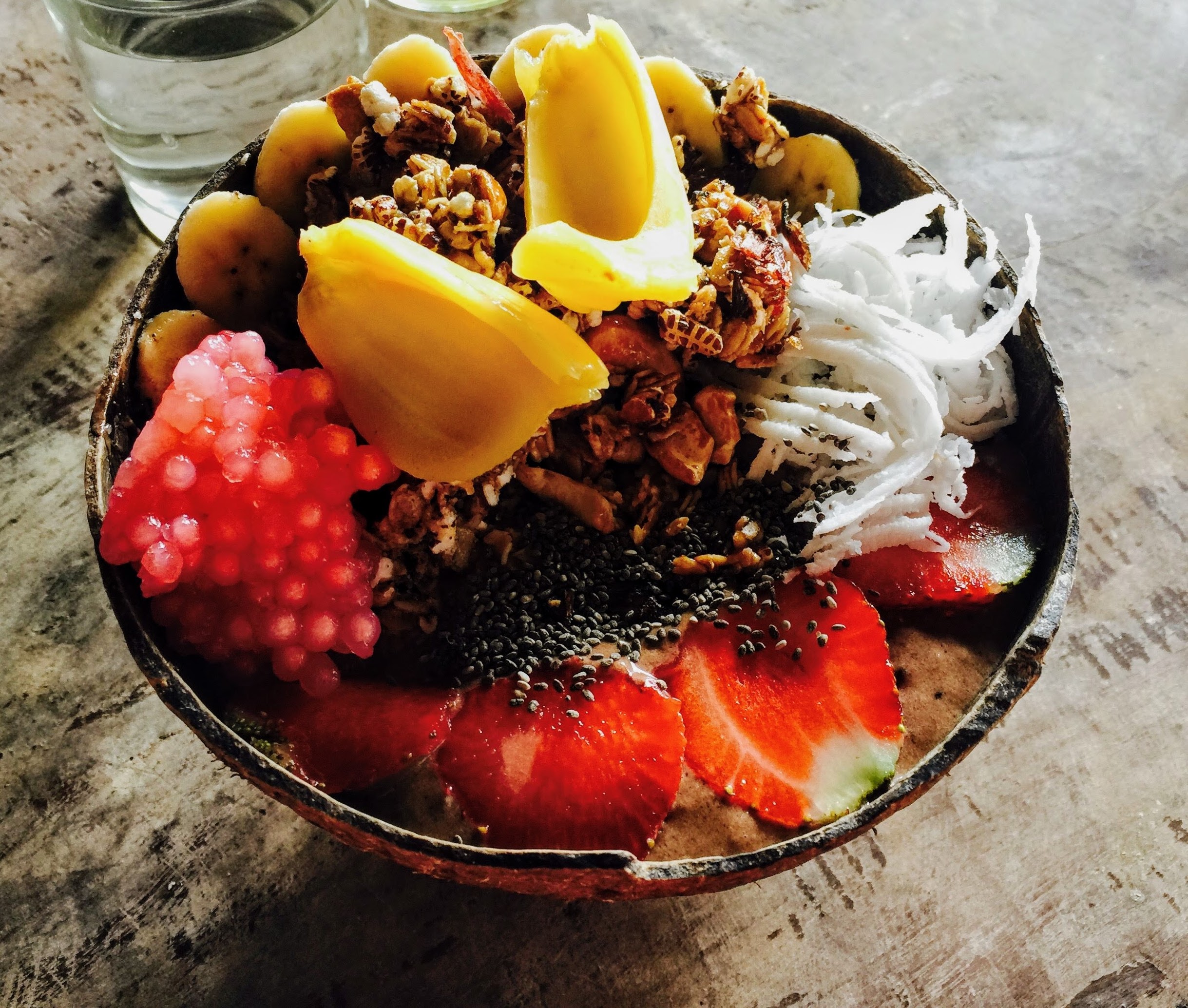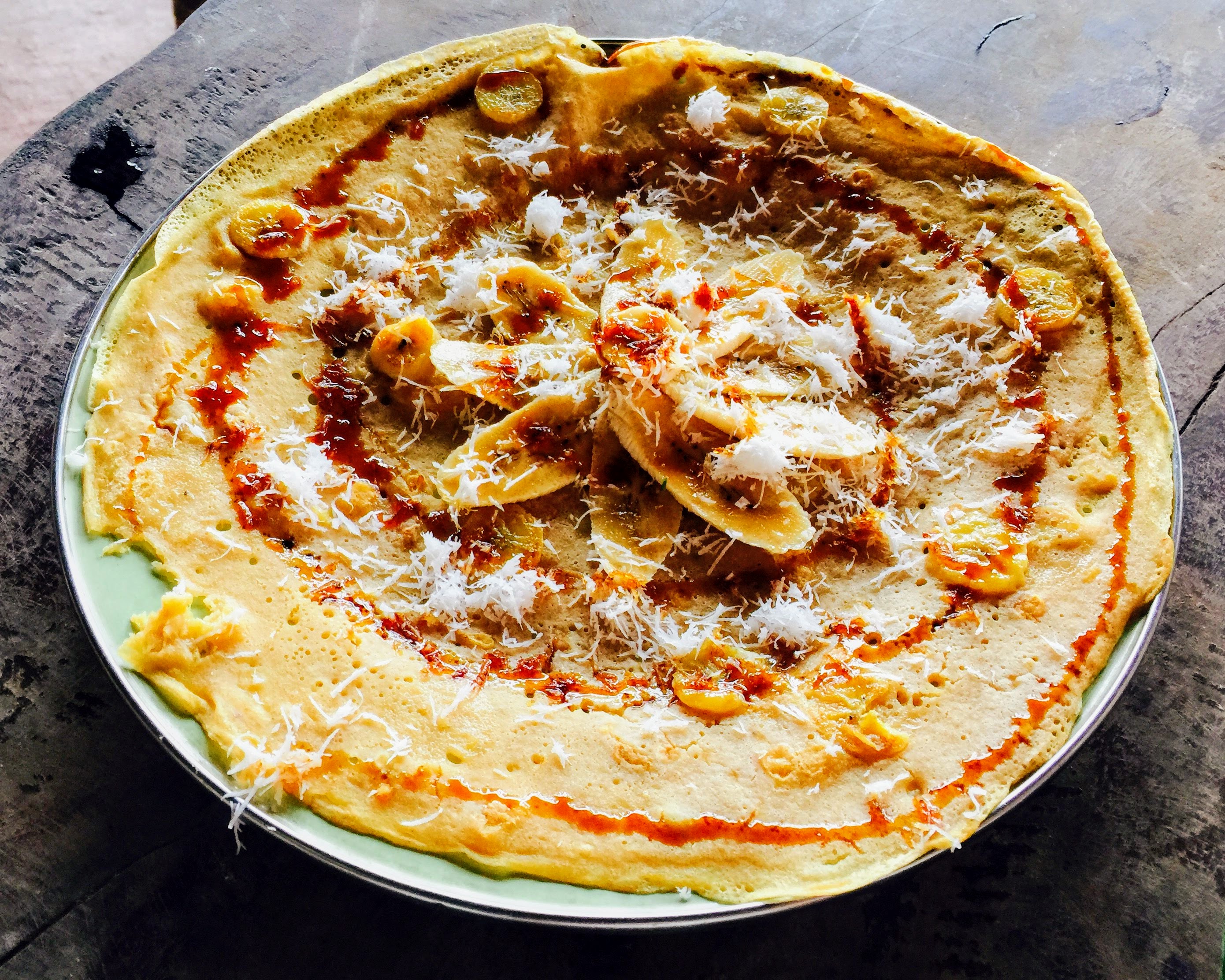 Yoga Barn
A must go for yoga lovers
Easy stop by for a breakfast/brunch before and after the classes. Recommended for good juices, smoothies and raw desserts as a snack.
7.5/10
All Day
Zest
Super trendy and cool restaurant in a stunning location and outstanding view
Zest offers a wide menu with traditional recipes revised in a modern twist. I would class this as "fancy food" compared to the rest on the list, with different favors, consistencies and a high-class presentation. Probably one of the best vegan places in town. Majority of the dishes are vegan and GF with organic ingredients and produce coming from a farmhouse located in the heart of Bali.
Definitely recommended: Sweet potato wedges with dipping sauce, Balado Baby Salad (if you love pumpkin this is your dish), Veggie curry, cacao ceremony with spices and coconut cream.
9.5/10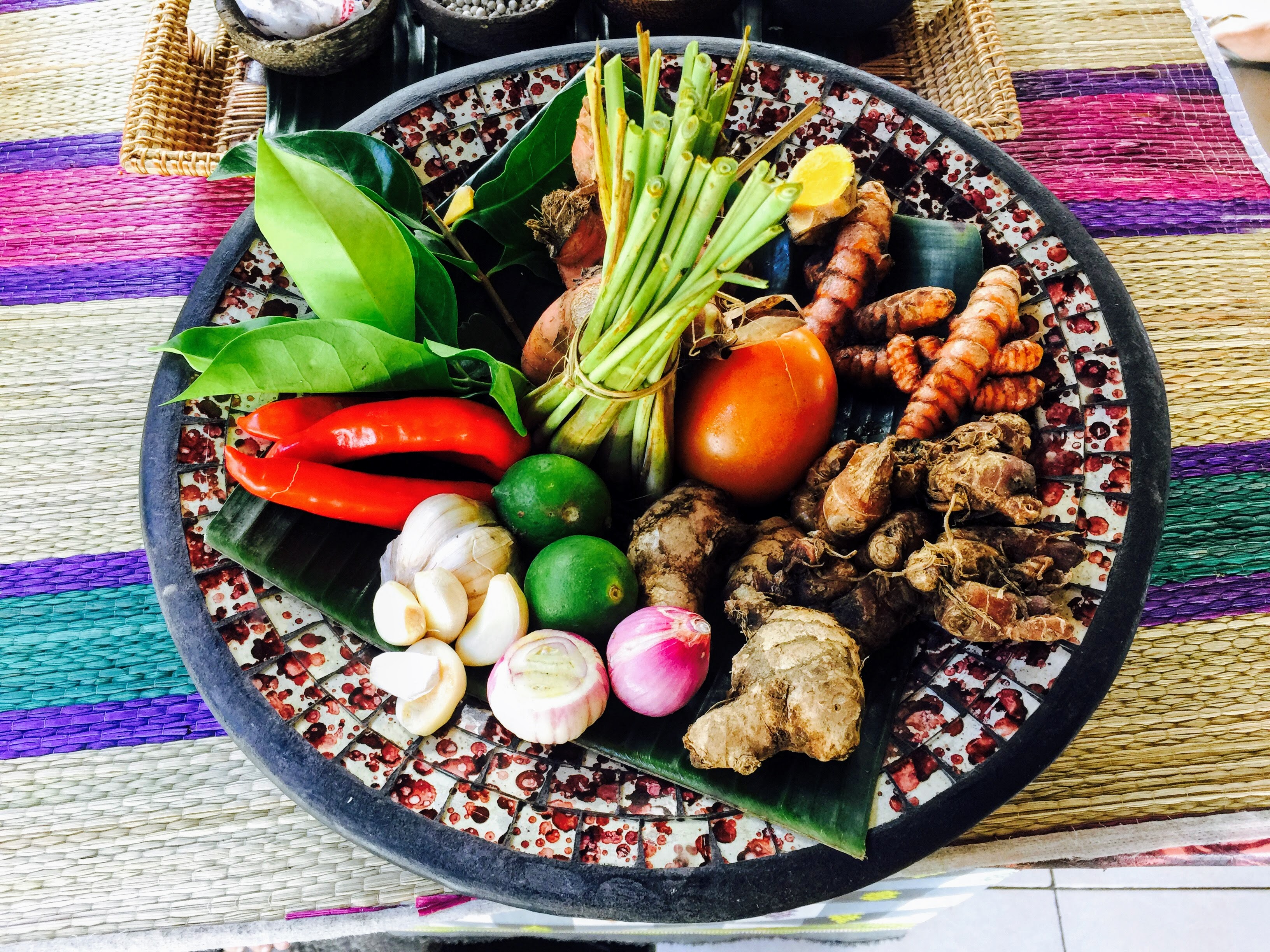 Sayuri Healing Food
Trendy place for vegan food
Attended by the 'hipster' vegan community in Ubud, Sayuri offers some good organic vegan food with a few gems like outstanding Miso soup (with fresh veggies, seaweed and miso – no tofu) and raw desserts (outstanding Nutella fudge with GF cookies).
9/10
Bella By Sage
Italian-inspired restaurant with local ingredients.
Taro gnocchi with tomato sauce is a must try – made with taro instead of potatoes (in the Italian original recipe). Very good pizza available also with GF dough and their version of the Italian lasagna. It is one of the closest Italian tasting places in Asia that I know of.
8/10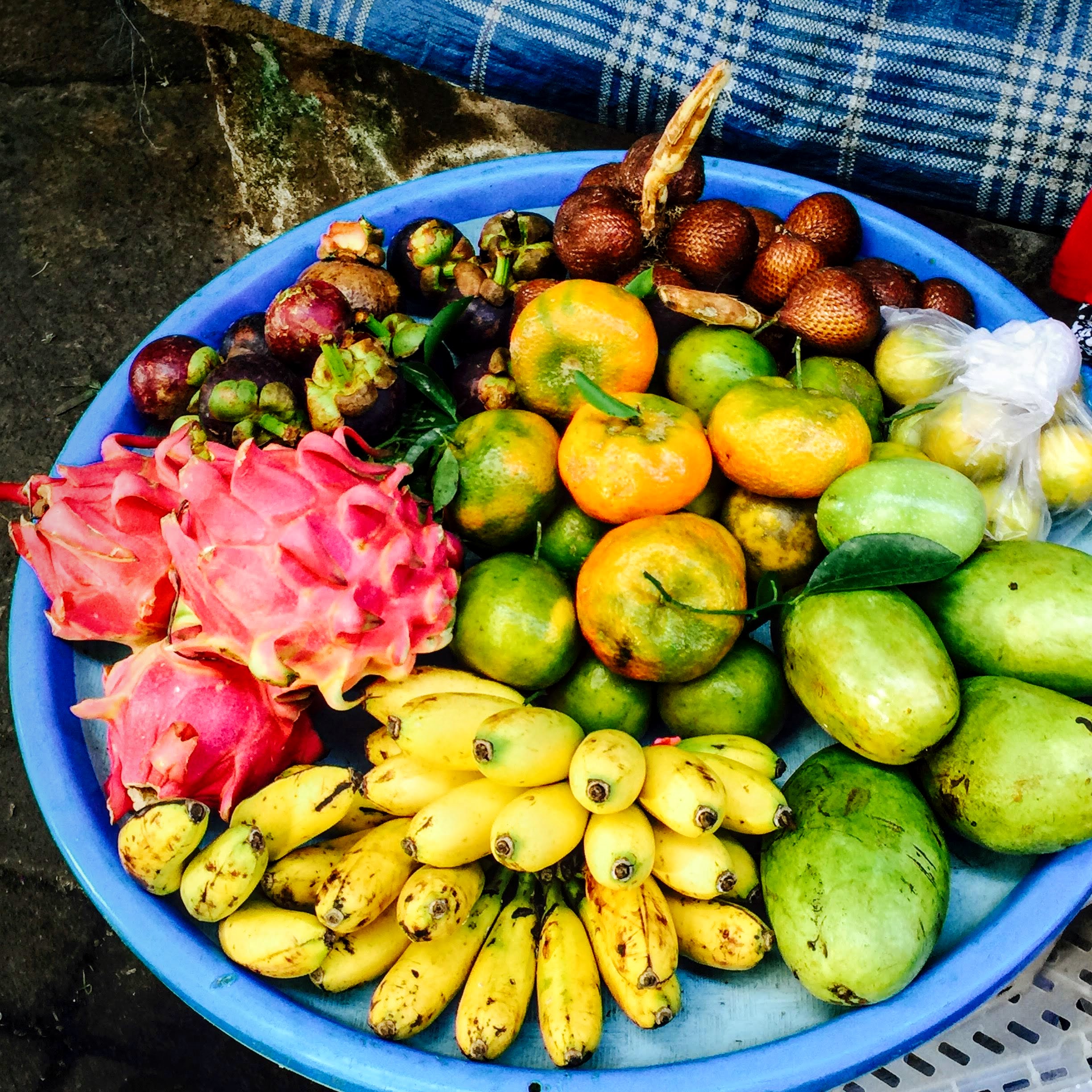 Bali Buda Cafe
Famous for great value for money and locally raised produce
Wide range of ingredients including organic locally raised chicken and eggs. Outstanding Mouse Choco cake (not suitable for vegan as it includes butter and eggs), great chicken burger and raw crazy choco cake (with chia seeds, raw chocolate and berries).
8/10
Muse Cafe & Art
Some unique dishes worth trying
Worth going here to try the veggie hash brown, Jackfruit steak and the Dosa with spinach and pumpkin.
8/10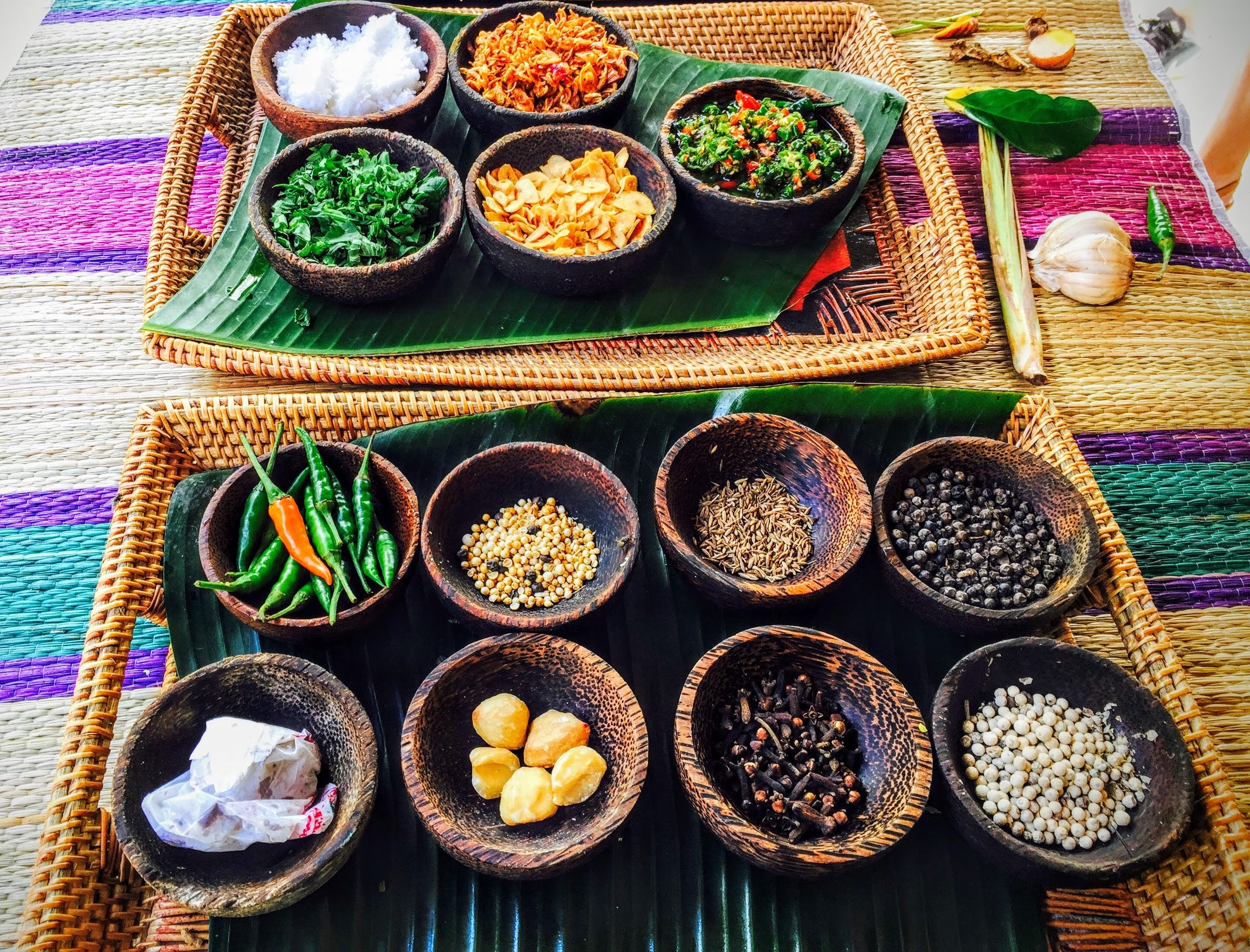 Sawobali
Vegetarian and vegan buffet (gluten-free) – All you can eat style
This restaurant offers a very good variety of vegetables, tofu, tempeh and rice at a great value for money. I'm usually not a fan of All you can eat restaurants, but here you can definitely find great ingredients deliciously cooked.
8/10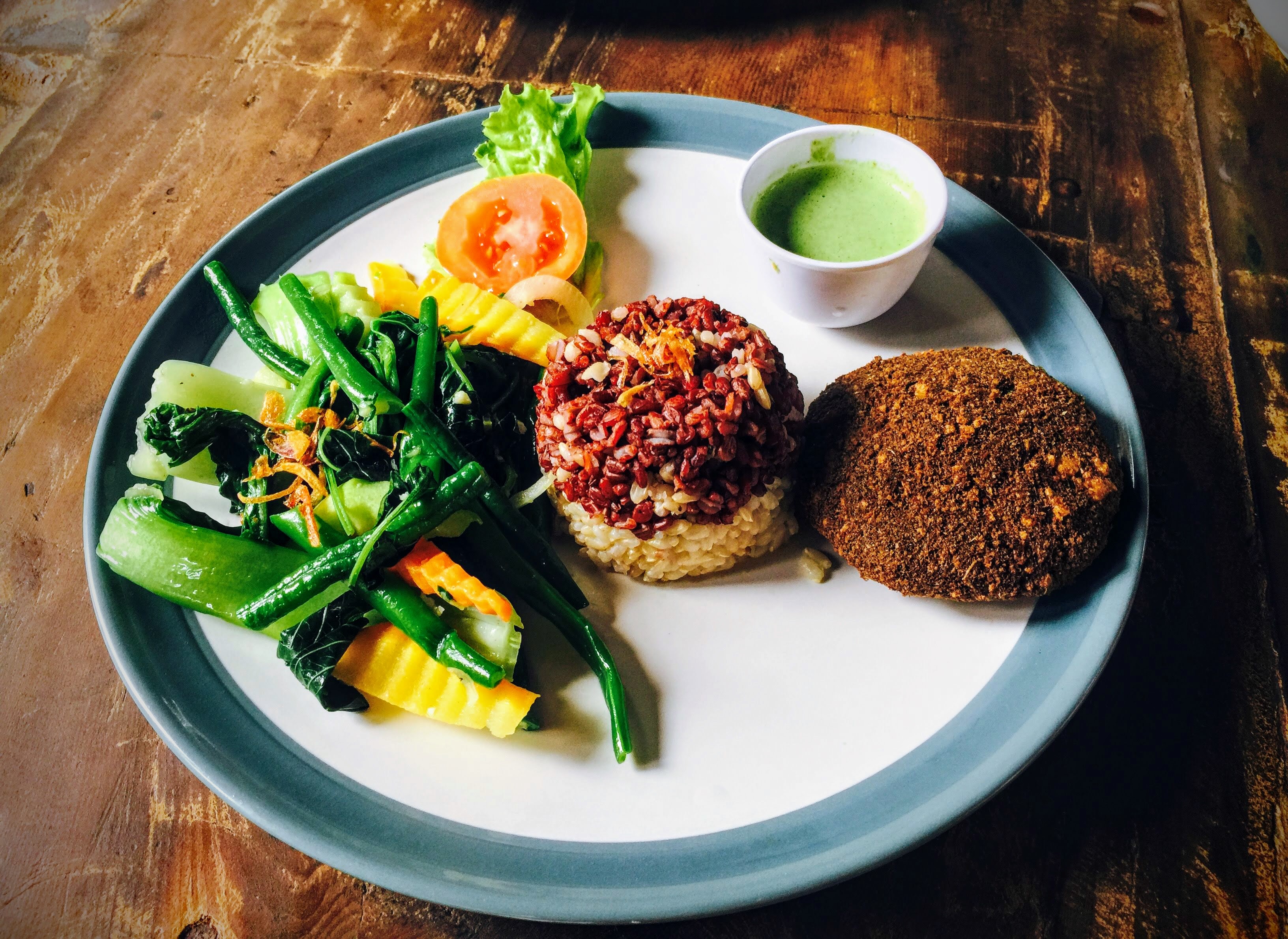 Clear Cafe
Outstanding location and views
The menu has a lot of options raw, vegan, meat, fish and eggs.
Very good nachos with jackfruit and cashew sauce and the egg white omelette with veggies.
7/10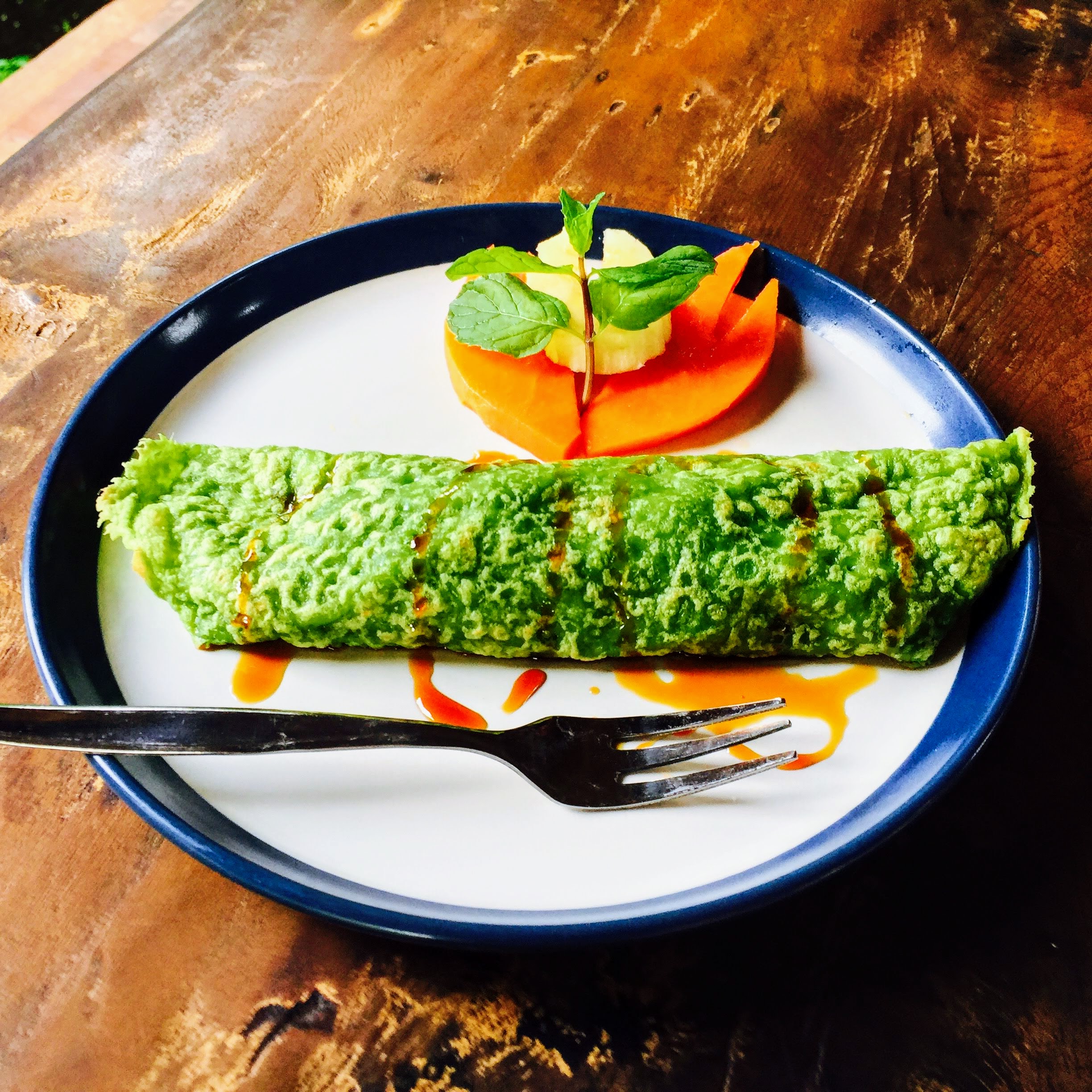 Sari Organic
Traditional organic warung (local restaurant)
Recommended for pumpkin soup and Balinese chicken satay. The chicken satay here one of the most authentic and high quality in Ubud as they use all the local spices (including lemon grass) with a side of fresh stir-fried vegetables and steamed red rice with traditional authentic sambal as a seasoning.
7/10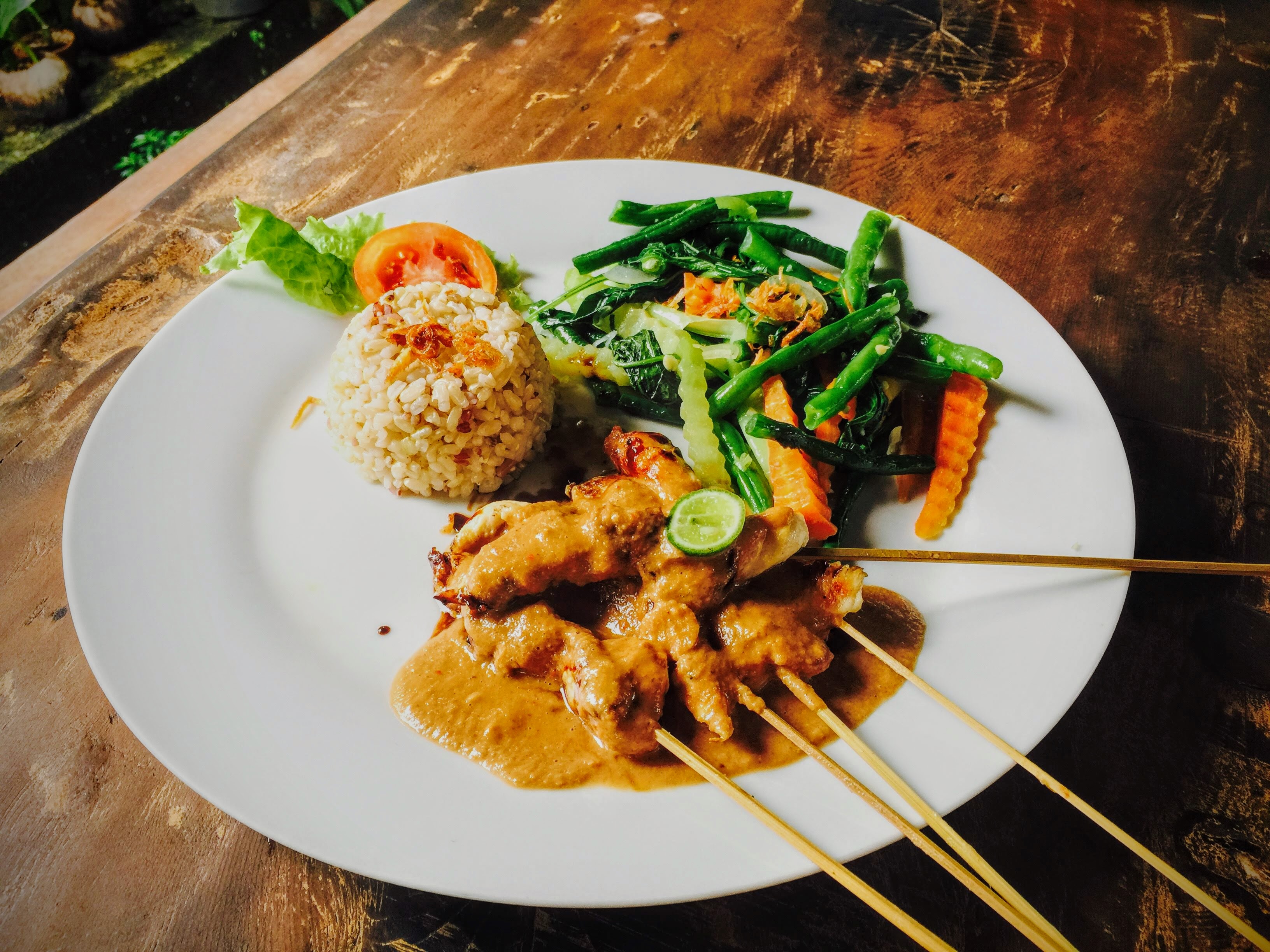 Lunch/Dinner 
Moksa
Plant based high class cuisine
The menu is seasonal, and all the ingredients are produced in the garden around the restaurant. Outstanding location in the middle of the rice fields. The menu differs between lunch and dinner, though the dinner menu is more comprehensive. 
8.5/10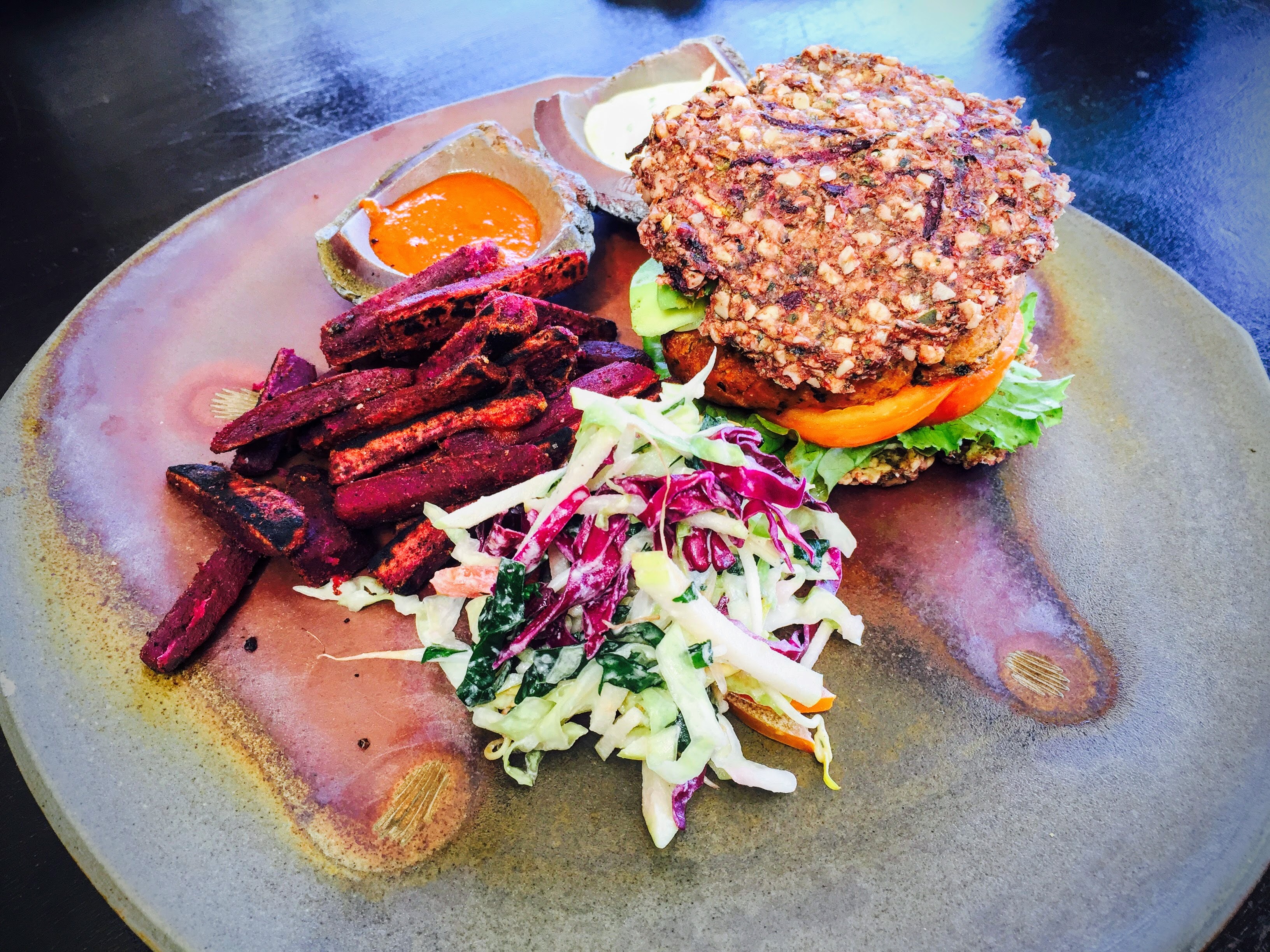 PriMa Warung Pure Vegetarian
Local homemade vegan food
Near Alchemy, this restaurant is perfect for local homemade vegan food. From Mon to Fri they serve a fixed fresh daily menu at based on the best produce picked by the owner.
7/10
Waroeng Bernadette Warung
Best for Rendang (Beef or Jackfruit)
In Ubud's city center, this restaurant is famous for its rendang dishes: beef rendang and Jackfruit rendang (vegan option).
7/10
Batan Waru Satay
Best for satays
This restaurant located in Ubud's city center is famous for satays. They serve from traditional chicken satay to modern versions (which includes duck, white fish, tuna, salmon). 
7/10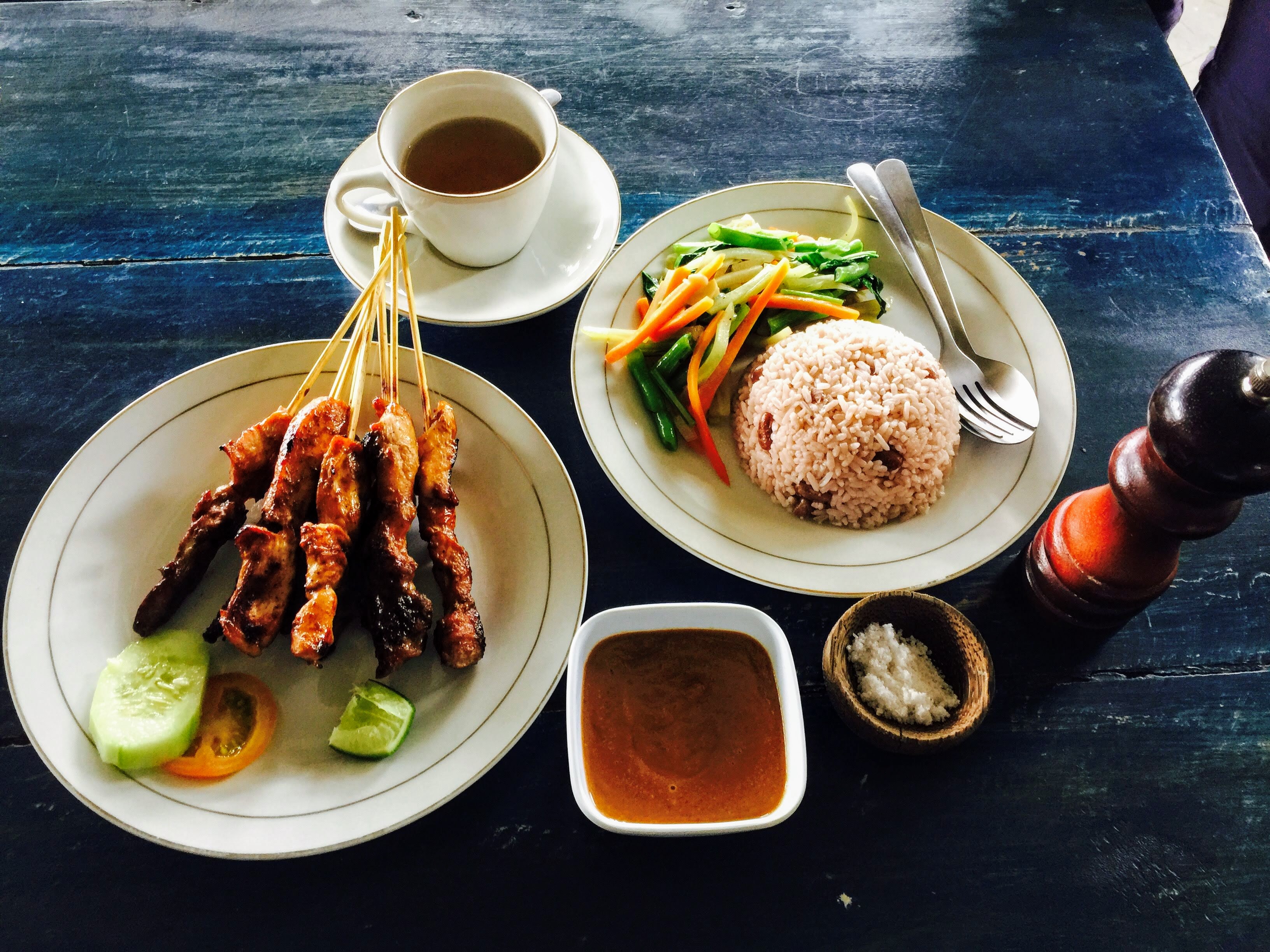 Mumbai Station Ubud
One of the top Indian cuisine places
The best Indian restaurant in Ubud – in case you want to try a different cuisine. Definitely recommended: Pumpkin Dal Soup and Dosa with mint chutney, pineapple and hummus with sambal
7/10
Others
Kokolato Ice Cream
A must go for ice cream lovers
Chocolate Rocky road flavor with the GF red or brown rice cone were our favourites
9/10
Artteas
High Class tea house
Wide assortment of Japanese/Chinese teas.
8/10